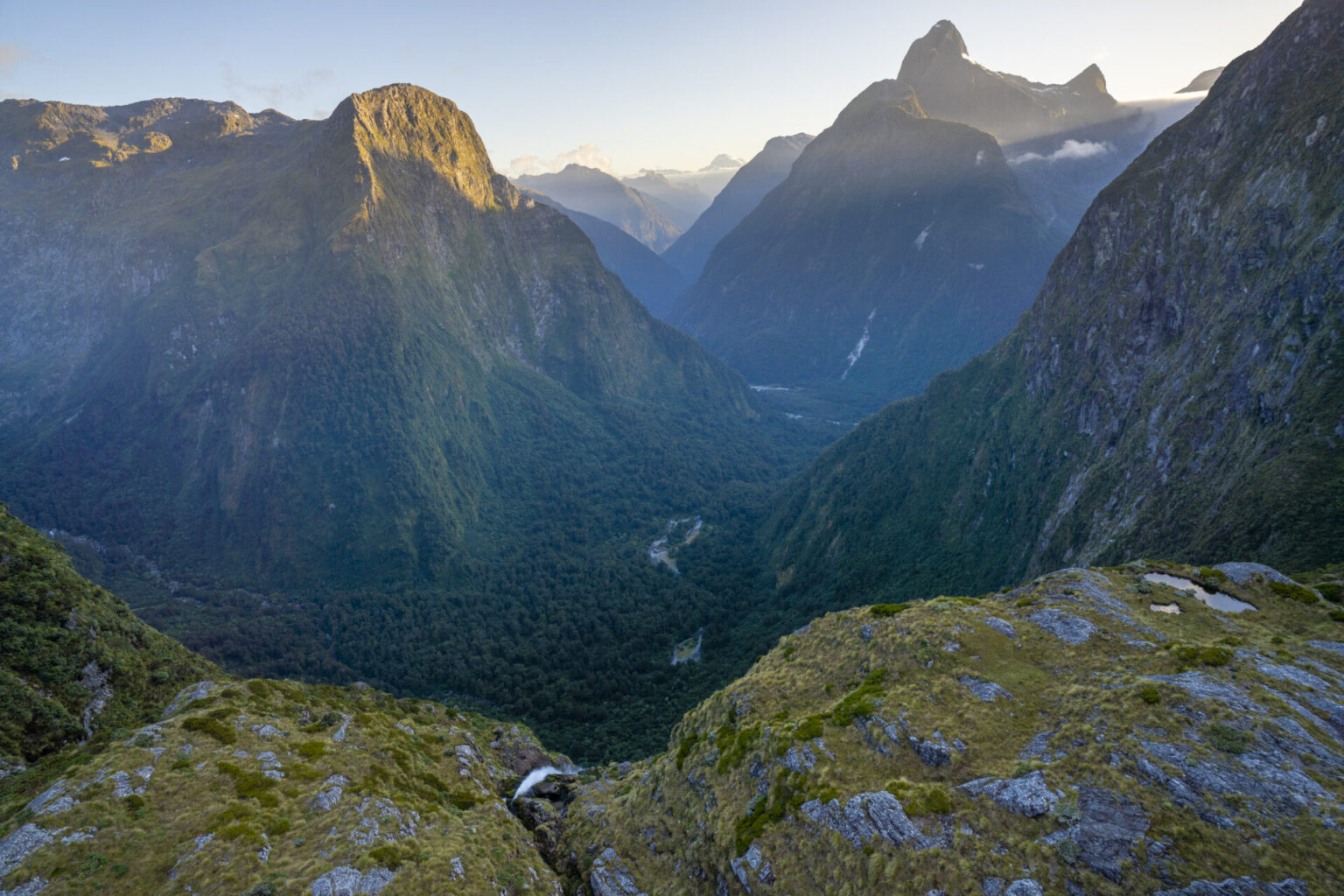 Sutherland Falls Flight + Milford Track
Delve deep into Fiordland National Park and get the most out of your day.
Book now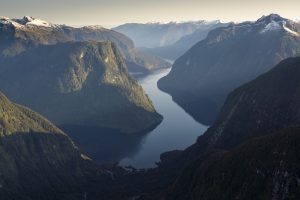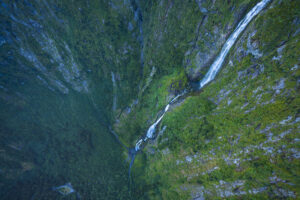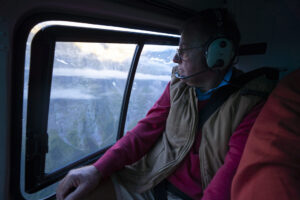 Discover Milford Sound on the water before taking the skies for the birds eye view.
Depart from Milford Sound Airport and fly over Arthur Valley, Lake Ada, and majestic mountaintops on your way to Sutherland Falls and Giants Gate Waterfall. After circling the falls, land and take a boat transfer to the iconic Milford Track for a day walk tramping through vivid green forest.
What's included:

Scenic helicopter flight

1 landing

Stunning photo opportunities

Commentary from your knowledgeable pilot via two-way communication during the flight

Boat transfers and a day walk along the Milford Track

Get even more into your day by adding a late afternoon cruise of Milford Sound. Contact our team to find out more.
01
Arrive at Milford Sound
You arrive at Milford Sound Airport [104 Milford Sound Highway] 15 minutes before your flight is scheduled.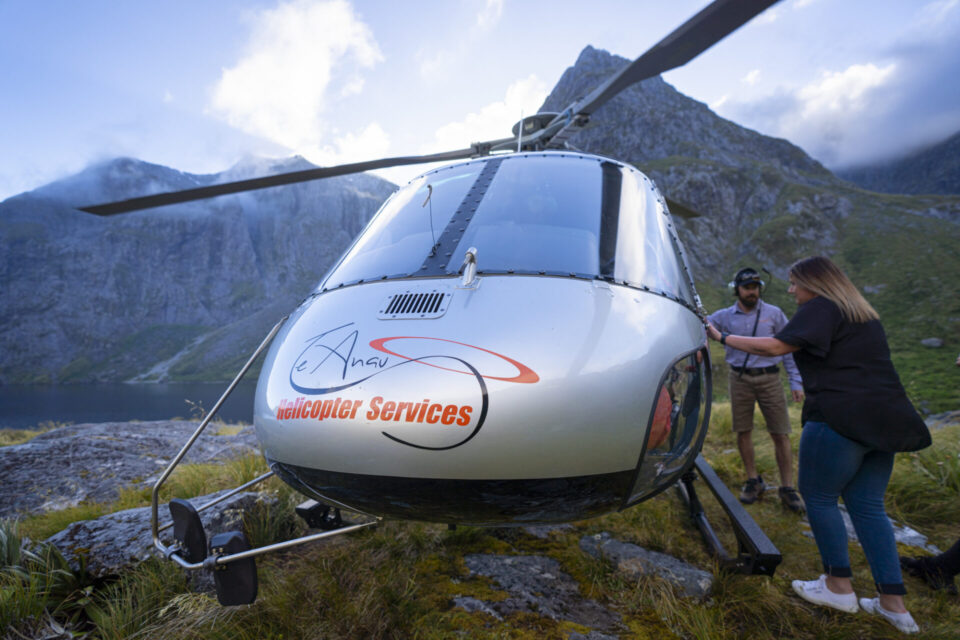 02
Pre-flight orientation & safety briefing
You complete passenger information form if required. Then relax and enjoy the stunning view while your pilot readies the aircraft. Before leaving to board the helicopter, you undergo your safety briefing.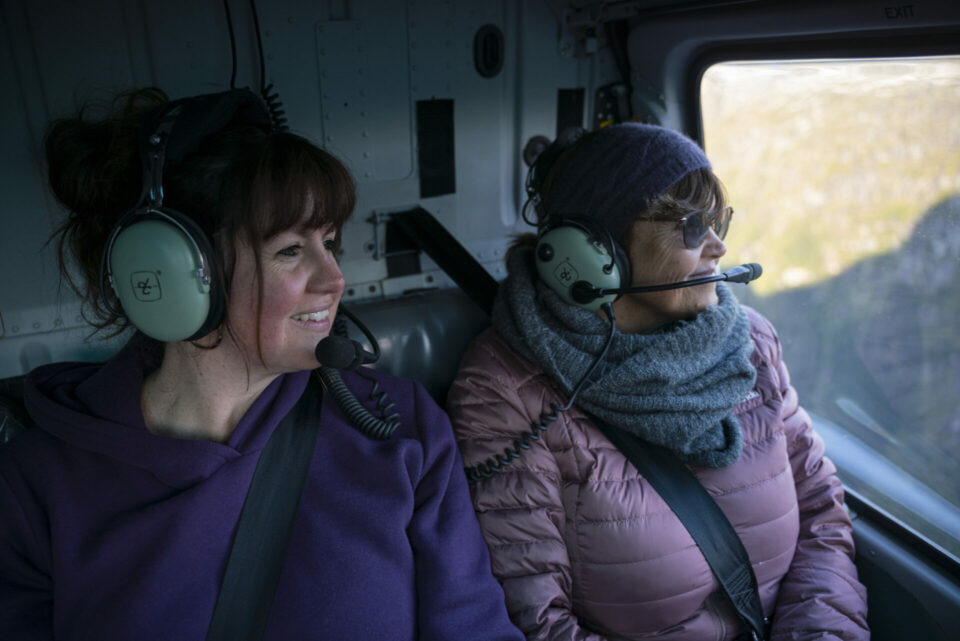 Time to get in the heli! Your pilot and ground crew ensures that you are comfortable, buckled in with your headset on and ready to go.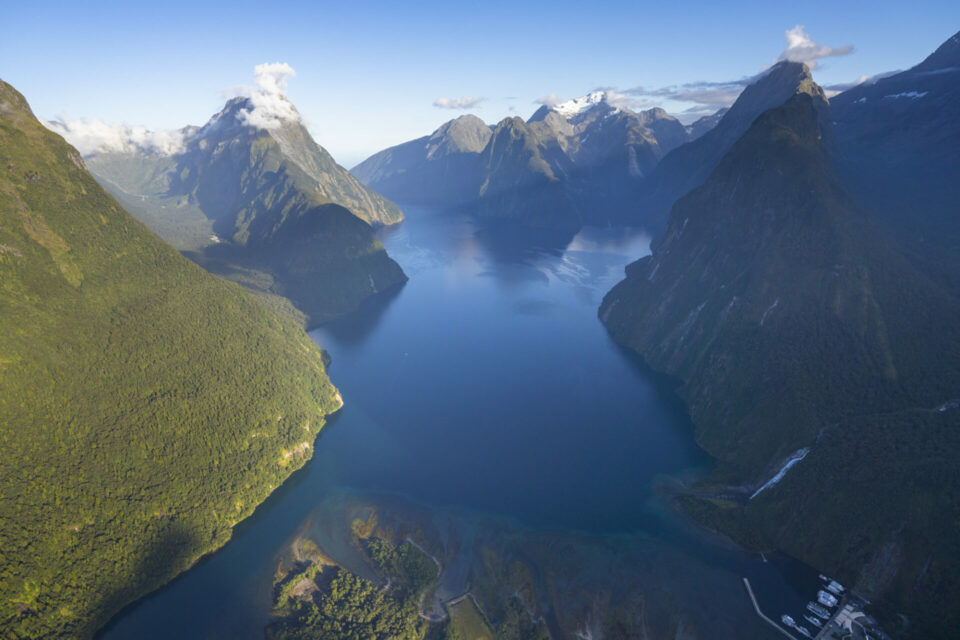 The helicopter takes off and you're airborne. Your journey takes you past incredible sights like Sutherland Falls, Giants Gate waterfalls and more before landing at your boat transfer.
Your pilot lands the helicopter and you catch a boat transfer to the Milford Track. Spend as much time as you like walking - most will go as far as Giants Gate.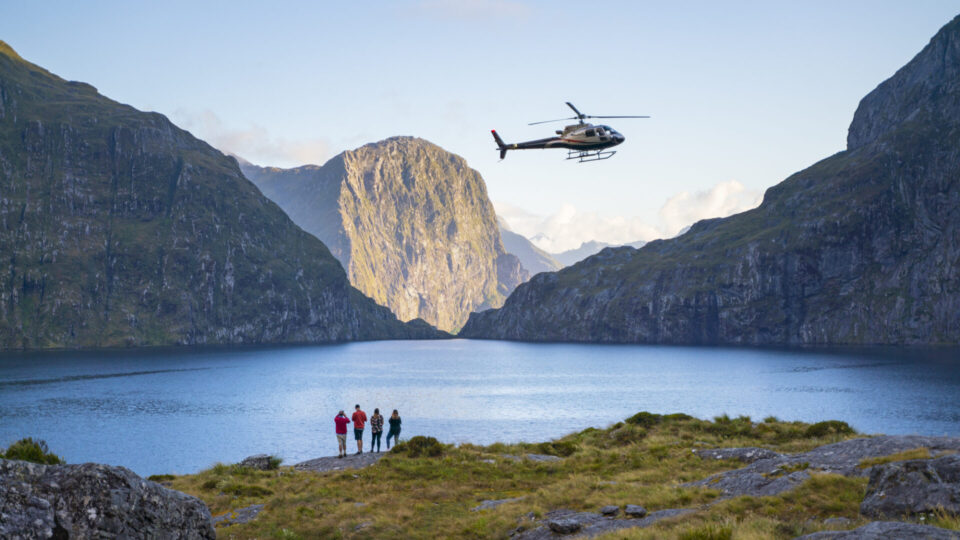 06
Water taxi back to Milford Sound
Make sure you make it back for the water taxi at 4:30pm to take you back to Milford Sound.
Explore more locations with us